Ok... so I was looking at the picture of "Dimensional Nomad", the AA rank psycho monster that is the ranking reward for the Ice Tower event, and noticed a half-dozen or so fetus-type creatures laying in spinal-cord cocoons... or something like that. Hard to describe...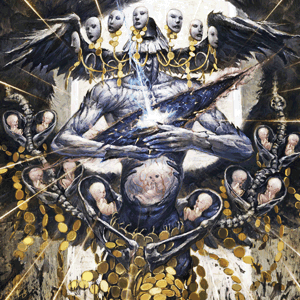 Anyway, I think this is the most gruesome artwork I've seen on DS... the kind of picture that would make your mother call you a devil worshiper if she saw it.
What is your vote for most gruesome / evil / disturbing / frightening image ?
~~~~~~~~~~~~~~~~~~~~~~~~


Ologolos




Posts

: 565


Join date

: 2012-12-03


Age

: 40


Location

: Pittsburgh, PA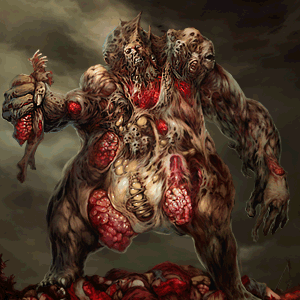 cue in the nightmares and barfing. yours is pretty disturbing, but certainly not gruesome, not when compared with meatbag zombie. now that is just....*runs to the bathroom to barf again*....gru....*has to go barf yet again*...i don't think i can finish that thought, the mere thought makes me...*barf run*...
~~~~~~~~~~~~~~~~~~~~~~~~

General of Sinnerz
(41708568)
Member of [S.T.A.R.S.]
Max Lvl Party Calc*
,
Sacrificing Guide
&
Formation Guide
by yours truly
*needs testing with certain teams to ensure quality. also, monster data doesn't update itself without me logging on to manually add monsters, yet, so some of the newest monsters might not be available for use right away. Missing max lvl stats WILL affect final stats, so make sure to pm me with screenshots of it whenever you want to add data.

Armitaage




Posts

: 1264


Join date

: 2012-08-26


Age

: 33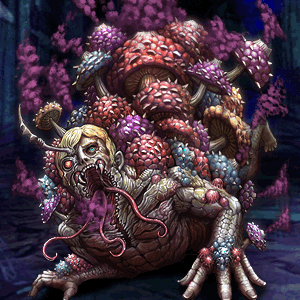 eeeewwwwwwwwwwwwwwwwwwwww gross
~~~~~~~~~~~~~~~~~~~~~~~~

Monster Corp. (26818537) - A member of [S.T.A.R.S.] Alliance
Lieutenant ❚❚

Visit The DS-Forum Official Funny Cat Picture Thread!

http://www.ds-forum.com/t11084-funny-cat-picture-thread

JessicaMD




Posts

: 556


Join date

: 2012-09-09



Meatbag zombie looks like a tumor

kheimon




Posts

: 168


Join date

: 2012-09-11



---
Permissions in this forum:
You
cannot
reply to topics in this forum