Just went to the trouble to count up how many of each guilds AAs were released from Vagrant so I thought I would go ahead and post it with my own opinions on what the distribution implies.

Sin: 309 x Screaming Rage, Klamut
Tyranny: 121 x Black Steel Viper
Covert: 70 x Necrotic Fungus


Klamut is the 4th AA Sin demon with wings, so I would advise people to buy this guy since the price is going to spike when the 5th winged demon comes out one day, and hes a solid monster in the mean time.l

Black Steel replaces Hallucination Cast on the Psycho creation team making it not suck anymore. He is by far the most valuable member of that team as a reg since DEA is the most important skill for psycho AA after IPD and cheap to max (chimera obviously being more valuable at skill (20) with beast down). I would advise people to wait for the price you want on this guy. Someone will eventually pay it.

Necrotic obviously should not be sold right now. With only 35 possible AA+ out there he will be worth a good amount when the last covert mystic finally arrives (and Ateam seems to be in a hurry to get there with the rash of releases lately). I would advise people to try and look for good deals on the other mystics. The species has been made irrationally popular by Alarune's boobs and if the last mystic is hot that team is going to be pretty popular (and AA mystic is definitely overdue for a hot member).


Overall, the vagrant rewards were pretty solid.

Comments, questions, concerns?

Full disclosure, I am selling my black steel.
the 5th sin demon AA with wing will release soon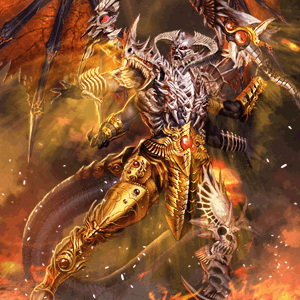 it maybe brute, but i see more like demon

bacsiha




Posts

: 552


Join date

: 2012-10-09



OH he's left handed. sexy.
~~~~~~~~~~~~~~~~~~~~~~~~


silentsong




Posts

: 260


Join date

: 2012-09-11



Don't forget rank 555, 666, 777, 888, and 999!

1% of the released AA's are unaccounted for!

xalthos




Posts

: 93


Join date

: 2012-08-24


Location

: North America



---
Permissions in this forum:
You
cannot
reply to topics in this forum